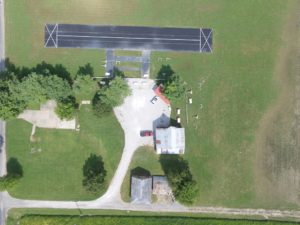 AMA Chapter 3789
Click here to see 2017 Events Schedule
Midwest Air Wing is an RC model aircraft club with a premier flying site in the St. Louis metro east area. Our site is suitable for flying R/C airplanes of any category or class. The flying field is maintained by the club and contains two (2) well-manicured grass runways, unobstructed flying area, protected pilots area, large pit area, large spectator pavilion and protected parking.
Runway dimensions: East-West – 330 x 500 feet and North-South – 220 x 500 feet.
The flying field is located approximately 10 miles northeast of downtown St. Louis in the Collinsville / Horseshoe Lake area.
We welcome new members and will help anyone get started in R/C flying. If you want to learn more about our club click on the various links here on our website.  If you are interested in becoming a member or have questions please click the "Membership" tab.
Please click the "Airfield Location" tab for map and directions to our field.
Club Meetings
When: First Thursday of each month at 7 p.m.
Where: Pontoon Beach Village Hall, #3 Regency Pkwy off Rt 111 in Pontoon Beach.